Almonds are a rich source of almond oil with valuable nutrients. This is the reason for its historical use for children's skin as well as its use by massage therapists. It is prepared from sweet and bitter almonds and sometimes from dried grains. Studies have revealed that almonds may produce oil of 36-60% of their dry mass. It contains polyunsaturated and monounsaturated fatty acids and has some saturating contents at the same time.
The main components of almond oil are omega-6 polyunsaturated fatty acids, omega-9 monounsaturated fatty acids, and less than 10% of saturated fatty acids. It is also higher in Vitamin E than coconut oil.
Natural almond oil can be beneficial for the skin for various reasons as it provides valuable nourishment. It is recommended to check the baby's skin for a possible allergic reaction before the first application. Some people may react to nut products, so these people should avoid almonds.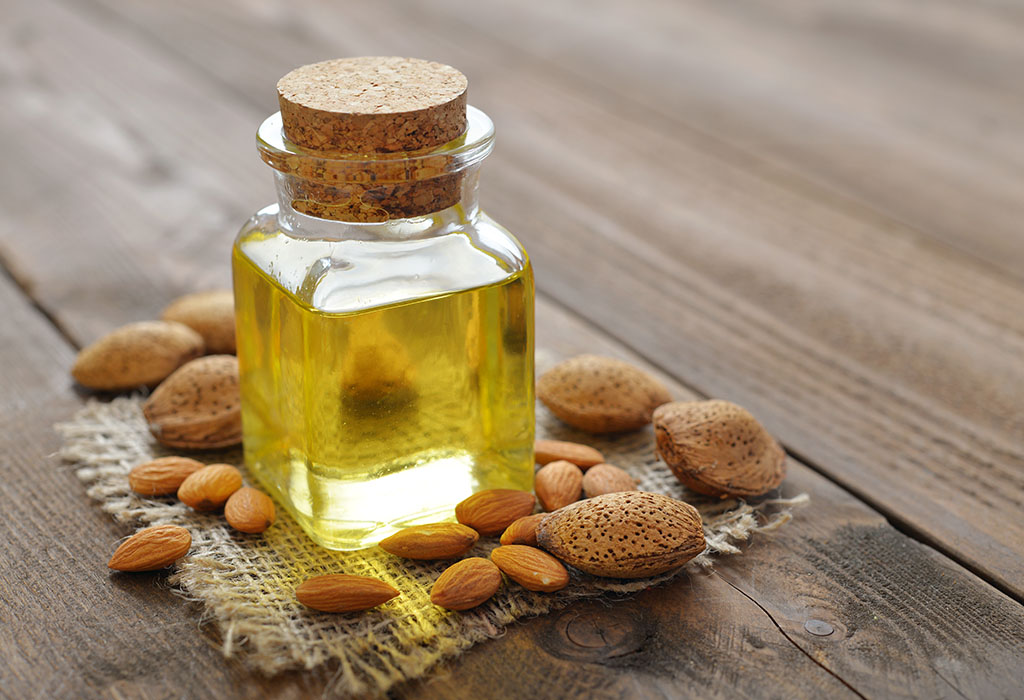 Almond and coconut oil are among the best natural oils for baby skin. Among the sweet-smelling, these oils will be gentle with your baby, giving you tender skin. When searching, be sure to look for a deep moisturizer, sweet scent, and a product that provides relief for dry skin.
When you use almond oil for your baby's facial skin, you will see that it can keep it moisturized as well as protect it from direct sunlight by absorbing all the direct UV rays. Almond oil can help treat rashes, eczema, and infections.
During the winter, they can be even more valuable. If you massage the baby's skin during or before sunbathing, you will notice that it can help fight cold weather by increasing the skin's strength due to better nutrition. Moreover, it is often needed to reduce the causes of dryness during cold days and to help the skin retain moisture.